News & Insight
Check out the latest industry trends, resources and SEMS news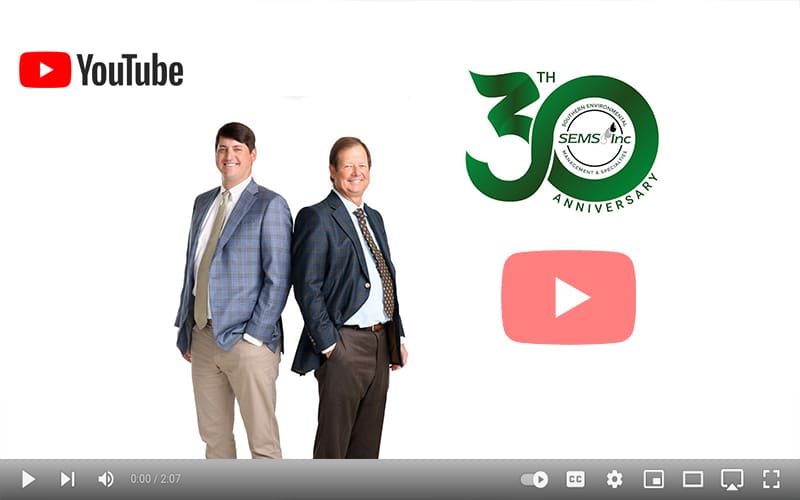 February 23, 2022
2022 Marks the 30th Anniversary of SEMS, Inc.
SEMS, Inc.  kicks off a year-long celebration for its 30th anniversary with the release of a video.   SEMS, Inc. is extremely proud to be marking our 30th Anniversary and will be celebrating this milestone throughout the year.
"We hope you enjoy this video sharing a little of our history and plans for the future.  As we celebrate the 30th Anniversary, I really feel proud and blessed when I look back on the journey and these significant and remarkable years. To all our clients, employees, and friends –  thank you for your continued commitment to SEMS " said Adam Morgan, president of SEMS, Inc.
About SEMS Inc.
SEMS Inc. is an environmental management company headquartered in Baton Rouge. Founded in 1992, SEMS has grown to 100 employees in 5 offices across the Southeast.
Click here to check out our 30th Anniversary Video